Need the best Wheel Services in Memphis?
Steve's Tire And Auto has been your trusted tire and auto service center in the Memphis area since 2008.
---
---
Wheel Services In Memphis
As a vehicle owner, you know how important it is to have a reliable vehicle for transportation. Our skilled technicians at Steve's Tire and Auto are experienced in many areas of vehicle maintenance, including wheel services. The wheels on your vehicle are your connection to the road, as they hold your tires and support the weight of your vehicle. So, we will make sure your wheels are in top condition, ready to perform at a high level. Not only do we want your drivetime to be smooth and efficient, we especially want it to be safe. We take pride in knowing your vehicle has been fully prepared for the wear and tear of traveling. Whether your drives consist of strenuous daily commutes or lengthy road trips, we want to make sure your vehicle is ready for all your traveling needs. Your wheels will be inspected, repaired, or replaced with the utmost care and precision from our team at Steve's Tire and Auto.
The purpose of the wheels on your vehicle is to allow movement forward or backward. Wheels are essential to your vehicle and should be inspected regularly to check for any misshapen or improperly functioning parts. Wheels are formed from one of two processes, either casting or forging them from steel, aluminum, or aluminum alloy. If your wheels are cast, they are formed from liquid metal poured into a mold. A forged wheel is heated and formed into its final shape. Mounting holes are located in the center of the wheel, known as the drop center, and allow bolts to be pushed through as a means to attach your wheels to your vehicle.
Wheels require specific attention to ensure the vehicle tires are secure and also functioning properly. The flange, or raised lip at the outer edge of the wheel, creates a bead seat to help hold your tires securely into place on your wheel. All areas of your wheels should work correctly. Whether it is maintenance to repair damaged wheels or preventative maintenance to catch any potential problems, our service technicians are ready to assist you. We will ensure your wheels fit properly with accurate installation and function seamlessly in the manner they were intended.
As mentioned, your wheels are an integral part of your vehicle. With regular inspection and preventative maintenance, you can help extend the lifespan of your wheels, tires, and ultimately, your vehicle. We will inspect and repair the multiple parts of a wheel, including the rim, centerbore, outboard face, and spokes.
Wheels can also enhance the outer appearance of your vehicle. If you are in the search for new wheels, we can easily assist you and answer any questions or concerns you may have regarding your purchase. You can possibly elevate your driving experience by replacing your wheels. Steering response and the handling of your vehicle can be directly linked to the efficiency of your wheels.
If you are interested in changing the appearance of your vehicle, a new set of wheels can make a big difference. We will happily guide you through your wheel purchase, as your vehicle will require a specific hub diameter and bolt pattern. There are also many different designs to choose from. If you are in Memphis or the surrounding area, do not hesitate to contact us today at Steve's Tire and Auto. By allowing our experienced technicians to address your wheel needs, you can guarantee effective results. Whether you are in need of necessary repairs, are looking for routine inspections, or want a new set of wheels, we look forward to helping you.
---
They were so nice, friendly and professional! Shout out to the BEST tire and auto we have ever dealt with! They certainly earned our business for the future!

Malissa H., Memphis
Read More Testimonials Here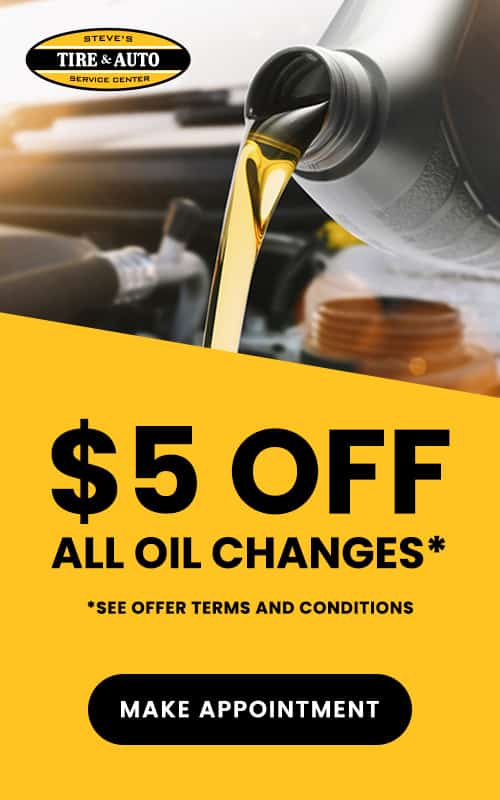 * Offer Terms And Conditions