Need the best Steering and Suspension in Memphis?
Steve's Tire And Auto has been your trusted tire and auto service center in the Memphis area since 2008.
---
---
Why Steve's Tire And Auto
Your steering and suspension system is one of the most crucial to properly and safely operating your vehicle with the best performance. It is this system that helps a driver control their vehicle during any drive they take. The suspension system also works to provide you with a more comfortable and smooth ride.
While driving, you may hit a bump or hole in the road. The suspension system ends up converting the forward energy those bumps create into vertical energy. The vertical energy then moves up to the vehicle frame. Within the suspension system is a network of coil springs and shock absorbers. These help to reduce the impact a bump has on your car, making your cruising smoother.
All suspension systems begin to weaken and lose their effect over time, regardless of the specific system or parts involved in your car. The suspension system weakens because of the long-term stress put upon it by the force it's absorbing. Additionally, erratic driving or spending a significant amount of time driving off-road will wear down your suspension system much faster. When your steering and suspension system needs a tune up, it may involve a simple adjustment or a complete replacement and it's important to know what your options are as a car owner.
Reasons To Check Your Suspension
Signs you may need to have your steering and suspension system inspected would include shaky, unsteady, off-center, or stiff steering. This could indicate an issue specifically with your steering column. If you notice an increase in the intensity of the bouncing you experience when going over bumps or some swaying during bumps with intermittent control while you drive, your problem may be specific to your suspension system.
Don't forget to pay attention to your tires! Uneven wear could also indicate a suspension problem. However, it's important to have the wear on the tires looked at by a professional because uneven wear could also be an alignment issue.
When you take your car in to have your steering and suspension system checked, think about any large potholes or bumps you've recently driven over. Large bumps like a pothole can definitely cause damage to the steering and suspension system and components.
Why is your suspension important?
Because if the parts of your suspension system are worn, they will cause a reduction in the stability of the vehicle and you'll notice a downward swing in your control over the vehicle. If you don't have these worn or malfunctioning components serviced, you may have much more serious suspension issues. After a time, these could lead your car to require extensive repairs rather than the simple adjustments it could have been.
---
You are never too old to set another goal or to dream a new dream.

C.S. Lewis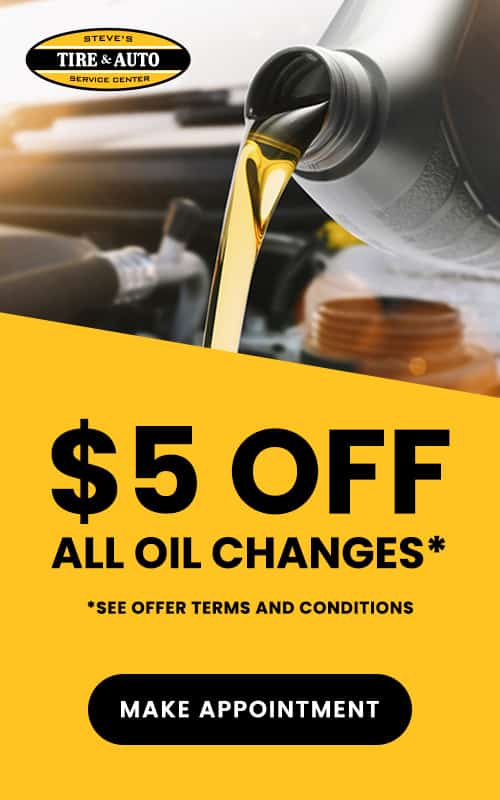 * Offer Terms And Conditions