Need the best Engine Diagnostics in Memphis?
Steve's Tire And Auto has been your trusted tire and auto service center in the Memphis area since 2008.
---
---
Engine Diagnostics in Memphis
If your car was built after 1996, it includes a way to monitor the car's engine performance. The On-Board Diagnostics System ensures that any issues or discrepancies in the performance of your vehicle are noticed and reported, enabling you to be made aware that your car needs an engine diagnosis or tune-up. Essentially, the On-Board Diagnostics System is a warning system, alerting you that your vehicle needs attention before it's too late and great damage is done.
When your car's "check engine" or "service engine" light comes on, you know that the time has come to get your vehicle in for an engine diagnostic checkup. If you come into Steve's Tire and Auto, our expert team will be able to run an Engine Diagnostic in order to gather the essential information for determining a problem with your engine.
Our Engine Diagnostic Service
When the Engine Diagnostic is performed, we can pinpoint the probable repairs that your vehicle will need. Regular preventative maintenance is important for the overall care and upkeep of your car. However, if a problem does arise, your "check engine" light will let you know that you need to have something tended to.
Most problems that cause the "check engine" light to come on are due to some sort of powertrain malfunction. Your regular checkups can help to prevent these issues from occurring.
Checkups can lead to a replacement of spark plugs, wires, air or fuel filter, distributor cap, and the rotor. They are also a time when your fuel lines, belts, hoses, and emission lines are checked. When these things are regularly maintained and replaced as needed, your vehicle is less likely to have a malfunction that causes your warning light to appear.
However, when something does happen and that warning light appears, our Engine Diagnostic services will help to improve your vehicle's engine and lengthen its life.
When you bring your car in for an Engine Diagnosis, your vehicle's engine is run through the diagnostic system. If the engine detects an issue, it will produce a repair code which is stored for our service technicians. Our team will use that code to come up with the game plan that will help to get your car back to peak condition.
Your "check engine" light is not the only sign that it's time to bring your car into Steve's Tire and Auto for Engine Diagnostics. If you are experiencing any of these issues, you will want to contact us right away and make an appointment to have your vehicle run through our Engine Diagnostic system:
Knocking or pinging during acceleration.
Stalling.
Slow-cranking.
Rough idling.
Loss of power during acceleration.
Decrease in gas mileage.
If you notice any of these issues, or if your "check engine" light comes on, come on into Steve's Tire and Auto. We are skilled in running Engine Diagnostics, determining the issue and necessary repairs, and getting the job done right to ensure your car is up and running smoothly in no time.
---
They were so nice, friendly and professional! Shout out to the BEST tire and auto we have ever dealt with! They certainly earned our business for the future!

Malissa H., Memphis
Read More Testimonials Here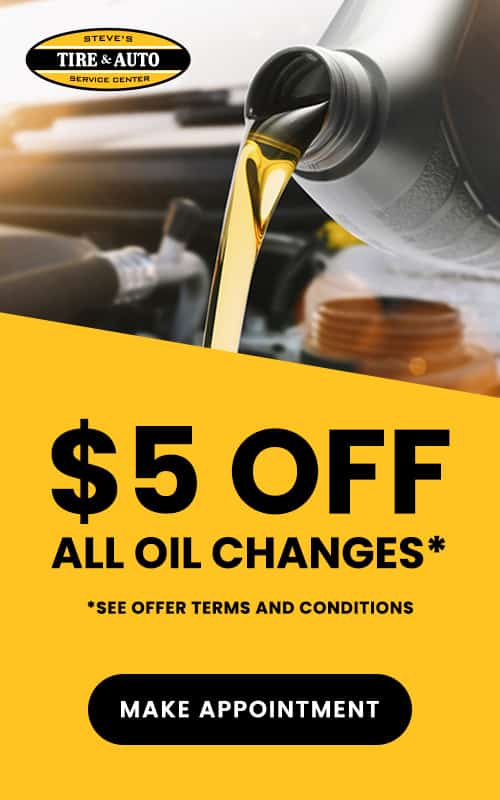 * Offer Terms And Conditions