Need the best Oil Changes in Memphis?
Steve's Tire And Auto has been your trusted tire and auto service center in the Memphis area since 2008.
---
---
One of the most common areas of car maintenance that a car owner might think of is having their oil changed. Of all the services your car can receive, an oil change is one of the most preventative and can help your vehicle continue to run at its top performance. Every car owner knows that oil changes will be a very regular service they have performed on their car and knowing about what an oil change means for your car will only help you to understand what your mechanic or technician is explaining to you.
What does oil do in your vehicle?
To start with, it is helpful to know the role oil plays in your vehicle's operation. Oil is the way the working components within the engine stay lubricated, relieving those parts of friction and allowing them to work together as best they can. The engine also creates heat so the oil does some double-duty acting as a cooling agent during the operation of the engine. And finally, the oil does one final job in collecting other particles that are made during the process of the engine firing.
Along with having clean oil and enough of it, it's crucial that you also have an oil filter that is in good condition. During that third part of the oil's job, when it collects harmful particles, it then directs them to the filter. At that point, your oil filter separates out any debris or contaminants so you continue to have clean oil to flow freely.
What If You Don't Change Your Oil?
Despite the relationship of the oil and the oil filter, the oil will eventually become too full of contaminants. At this point, this excessive level of debris and particulates can start to be left along their ride through the engine parts. Once these deposits are left, they can continue to build up and lead to more and more wear on your engine. Along with the risk of deposits, dirty oil will lose its ability to properly lubricate the engine parts, causing your engine to overwork itself and eventually create excess heat, possibly even engine failure. The excess heat created by the dirty oil can also cause its own issues with the oil, leading to a breakdown of the oil's chemical structure and viscosity, eventually leading to less oil flow. All around, paying attention to your oil change schedule and sticking to that routine will save your engine and save you money.
When you have your oil changed, old oil will be replaced with new oil and you will also get a new oil filter. Keeping these two materials regularly switched out will save your engine a ton of stress. Also during an oil change, they may lubricate the chassis components, always being sure to follow the manufacturer guidelines. By the end of the service, you should have clean oil, a new filter, and properly lubricated engine parts.
---
They were so nice, friendly and professional! Shout out to the BEST tire and auto we have ever dealt with! They certainly earned our business for the future!

Malissa H., Memphis
Read More Testimonials Here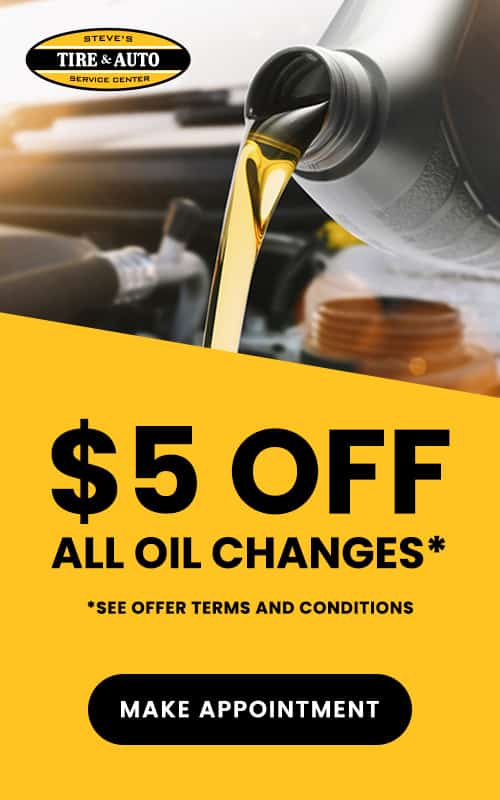 * Offer Terms And Conditions