Need the best transmission service in Memphis?
Steve's Tire And Auto has been your trusted tire and auto service center in the Memphis area since 2008.
---
---
Automatic Transmission Repair
For many people, an automatic transmission is a must. It provides the luxury of being able to focus on your power and speed during a drive, instead of also worrying about shifting gears. Within your automatic transmission are several parts, all of which can contribute to transmission issues. These include a planetary gear unit, hydraulic pump, and a torque converter. Out of all these pieces, it's the torque converter that truly differentiates an automatic transmission from a manual transmission.
A torque converter in an automatic transmission relies on transmission fluid to operate properly. The transmission fluid is responsible for lubricating the gears and components inside the transmission, as well as helping to maintain force and pressure while your automatic transmission changes gears. As you should with any large piece of machinery, regular maintenance and service to your automatic transmission is a must if you want to extend the life and quality of your transmission.
There are several reasons to have your transmission serviced regularly, all of which can lead to complete transmission failure if not addressed. For example, if you regularly tow heavy loads or hear any kind of noise coming from your transmission, like grinding, you should have your transmission serviced. Another example of a time to get your transmission checked is if you notice a burning smell or leaking coming from your vehicle. Or maybe it's just been a while since your car was last serviced. Having a trusted mechanic check your transmission fluid can save you in the long run.
Whether you have a manual transmission or an automatic transmission in your vehicle, regular maintenance and service should be performed. This keeps your vehicle running smoothly and safely for as long as possible. But, even with the best maintenance, every transmission has a lifespan and when their time comes, it's important to understand your transmission replacement.
Indicators of a struggling transmission can vary in their strange sounds - like grinding and crunching. These sounds can be signs that something internal is wrong in your transmission. Another sign of a transmission in need of service or maintenance would be one slipping out of gear. You may also notice a burning smell coming through your air vents, which can be a sign of an overheating transmission. Any of these signs are a reason to have your transmission checked, even if you have regular service performed on it.
Manual Transmission Repair
Many people enjoy the feeling of driving a vehicle with a manual transmission. There's a sense of added control over how your vehicle performs on the road. That feeling of control comes in part from controlling your manual transmission with the clutch and stick shift. Although these are the two parts of your manual transmission that you're most familiar with, they are the tip of the iceberg. Within your transmission is an array of parts , including the flywheel, gear selector fork, collars, gears, and shafts. There is also transmission fluid, helping to clean the internal components and regulate the temperature within your transmission. One of the most important parts of servicing your manual transmission is assessing the transmission fluid.
For a manual transmission, regular maintenance and service is vital to keeping your vehicle running. The fluids can degrade with time and must be replaced from time to time. Additionally, a mechanic can tell you whether your transmission may need a reseal to ensure there are no cracks or holes where the fluid could leak.
There are clear signs that your manual transmission needs to be serviced. One very obvious sign is when your clutch slips out of gear or refuses to shift in or out of a gear. Also, pay attention to the noises your transmission is making. Anything unusual is possibly a sign your transmission needs repairs. Even with regular service, the components in your transmission may need to be replaced occasionally. To be sure your transmission continues to run safely and efficiently, it's important to check your owner's manual for the fluid change schedule you should keep - and stick to it! It could extend the life of your transmission and keep your car on the road.
Anytime your vehicle is running, the engine is turning and as long as your engine is turning your transmission is engaged. When your car is off, the transmission can disengage and the connection to the engine is broken. If you have a manual transmission, you are in control of their connection through the clutch.
The clutch in a manual transmission operates through two shafts: one that connects to the transmission and the other to the engine. Using friction and a pressure plate, the clutch engages and disengages the transmission from the engine.
Every time you drive your vehicle with a manual transmission, you have your clutch to thank for it. So what happens if your clutch goes out? Every clutch works under enormous pressure and extreme circumstances - pressing down on the pressure plate which then pushes against the flywheel and ultimately allows the gears to change is hard work. Because the clutch is doing so much work already, it's important that owners of these types of vehicles take care when operating their vehicles to avoid grinding gears. It's also extremely important that regular clutch maintenance is performed. If you happen to hear any sounds or grumbles from your transmission or feel any resistance when changing gears, take the time to have your transmission and clutch checked. In some cases, a full replacement of your clutch may be required to keep your car on the road.
Those who learn how to drive a manual transmission know the pain of those first few practice sessions. There's often a lot of screeching, gear grinding, and killing the engine. Driving a manual transmission becomes a conversation between you and the car. In this conversation, the clutch and stick shift are the translators. They interpret your moves to the transmission and ultimately to the engine. The clutch is pivotal in operating your vehicle and essential to maintaining the health of your transmission.
Because the clutch operates the mechanisms responsible for shifting gears, if you have issues with the clutch, you will likely have issues driving the car at all. Manual transmissions have several types of clutches and having your transmission and clutch regularly maintained and serviced will keep it all in good working order. One of the biggest benefits to these regular service appointments is being able to catch an issue with your clutch before it becomes something that requires a full clutch replacement.
If your clutch is slipping or sticking, you need to have it inspected. Any grinding or failure to release a gear or an overly stiff clutch are all signs your clutch needs to be inspected. Luckily, if you have these problems inspected early, you may just need a clutch adjustment rather than a replacement. An adjustment will look different depending on the type of clutch you have. It could be refilling or replacing fluids, or you may need a new cable. The hardware for your specific clutch may need a little tune up and doing this will help to hold off a full replacement and keep your transmission running smoothly.
---
They were so nice, friendly and professional! Shout out to the BEST tire and auto we have ever dealt with! They certainly earned our business for the future!

Malissa H., Memphis
Read More Testimonials Here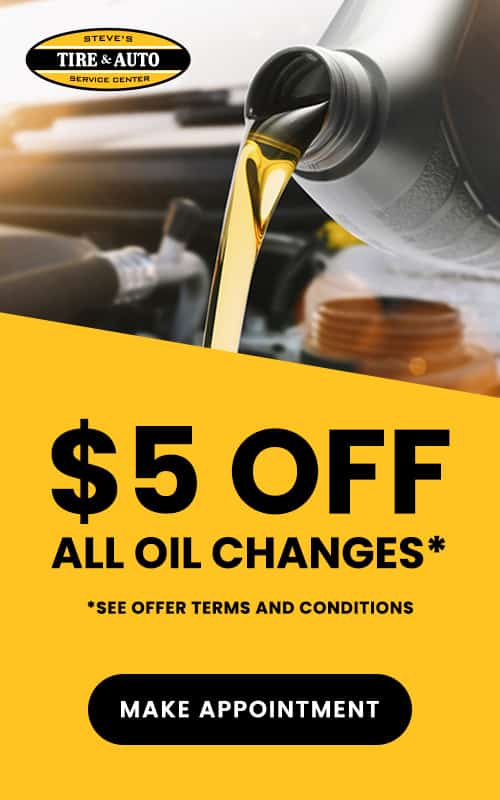 * Offer Terms And Conditions